I recently attended one of the most productive and engaging tradeshows in my career – InsureTech Connect in Las Vegas.
What set this conference apart from others that I've attended? This show's focus was on connecting attendees with each other and truly embracing the concept of networking. A model that all conferences should follow.
While there was the traditional exhibit hall/trade show floor with booths, sales reps, and attendees, this was overshadowed by the organized meeting times they set aside for attendees to coordinate, schedule, and meet for 15 minute intervals. Attendees could send invites to individuals they would like to meet with, and if accepted, a meeting was scheduled and put on your calendar.
Kind of like speed-dating for companies – You show me yours, I show you mine, does it make sense to proceed? The best part was, everyone had a general idea of who they were meeting with beforehand.
What made this arrangement so impactful? In a world where everyone is extremely busy, it allowed for the most important element of conducting good business – building relationships.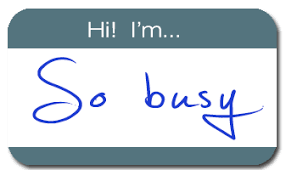 Too many times, because everyone is SO busy, companies or products get overlooked, emails or phone calls aren't responded to, and people stay with the status quo, which could be the best option available, but also may not be.
I am of the mindset that doing business with someone you know and trust is key to a successful partnership.
This conference allowed me to get to know some new and terrific people and learn about their companies. The next step is building trust and moving down the path toward success.
When was the last time you evaluated companies you do business with?
Are they true partnerships that work for you or are they just a vendor that provides a service and sends an invoice? Do they truly understand the way you operate, the individual needs of your business and are they providing customized solutions that meet these needs?
If you haven't already, take the time to get to know your partners, or if they are just vendors, get to know someone new that you can develop a relationship with and call a partner.
#neverstopnetworking
Share this entry